If you've been using uTorrent to download for a while you may have found yourself receiving lots of wasted data. This is data that has been discarded after being deemed corrupt or invalid by uTorrent.
This usually happens because Anti-P2P organizations are polluting P2P networks with fake peers, which send out fake or corrupt data in order to waste bandwidth and slow down file transfers. There is also a a more serious side to this, once you've established a connection to one of these fake "peers", your IP has been logged and will most likely be sent to the RIAA, MPAA or your ISP to inform them what you have been downloading.
You can easily block these bad IP ranges in uTorrent by enabling the IP filter and using a simple script to update the IP block list each day.
Load uTorrent up, select Options > Preferences > Advanced then find ipfilter.enable. set the value to true then press ok.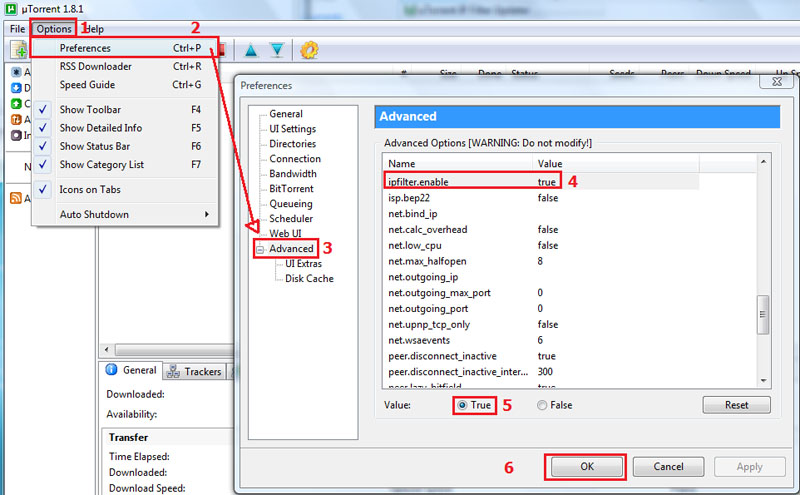 Now all you need to do is install this simple script called the "uTorrent IP Filter Updater" this is a self extracting WinRAR script that will add the ipfilter.dat file to %AppData%\uTorrent\ and place a shortcut on your desktop to update the IP Filter block list.
Download IP Updater
Close uTorrent and run this script, it will download the latest ipfilter.dat block list and place it in the correct place for uTorrent to make use of it. If you run the ipfilter update when utorrent is still running you will need to disable and re enable the filter in uTorrent for it to make use of the new list.
The update script running: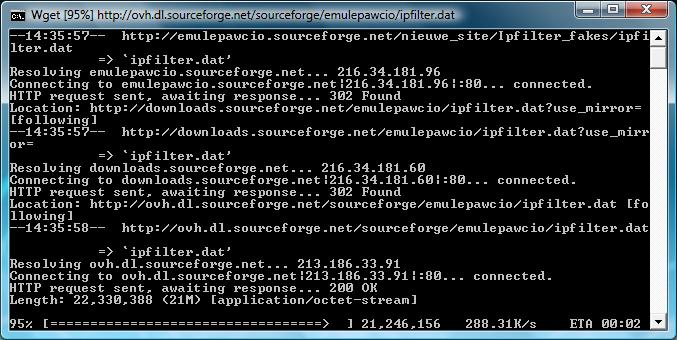 Update the script every so often and hopefully your uTorrent wont connect to any bad IP ranges.
Source Thread
This
can also be a useful tool